Posted:
November 15th, 2008 |
Author:
brosa
|
Filed under:
Brian
|
Tags:
San Pedro de los Pinos
|
No Comments »
Today I went to Colonia San Pedro de los Pinos, one of the many parts of Mexico City that I haven't seen, to get my main camera fixed. I had an hour to wait during sunset, so I wandered around with my point-and-shoot. I walked under the elevated highway (the Periférico), on Avenido Revolución. I must have been below the airport traffic pattern too, because I saw a plane every few minutes. I just kept on looking up.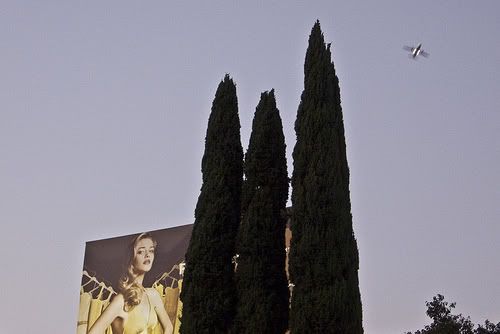 I posted some pictures on Flickr.
---