Posted:
March 23rd, 2008 |
Author:
mnhs
|
Filed under:
mike
|
Tags:
geronimo
,
gonzales gonzales
,
museum
|
9 Comments »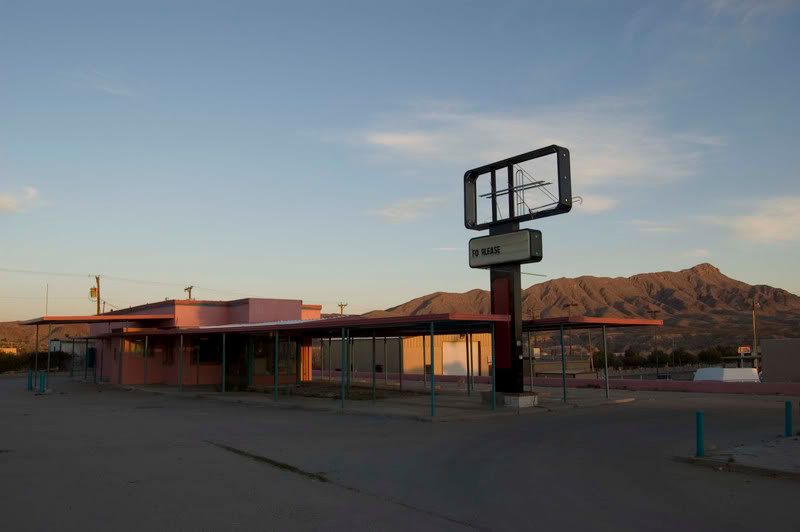 Forgive me, forgive me, forgive me, for I have sinned and am performing the only penance at hand: a forced mini-vacation in Truth or Consequences, New Mexico.
This is no sleepy hollow, nor is it but a stop on the Trucker's Atlas. This is a one-stoplight relic of a town that sits somewhere between Hitchcock's Bates roadside motel and a sun-soaked refuge for the weary, lost and flotsam of our modern age. There are twelve motels, two museums, one gas station and a 110-degree aquifer that broils the town from underfoot. A ditch in an outhouse is a bath; a ditch in the road is a sidewalk.
But what of the museums?
---