Posted:
November 5th, 2008 |
Author:
brosa
|
Filed under:
Brian
|
No Comments »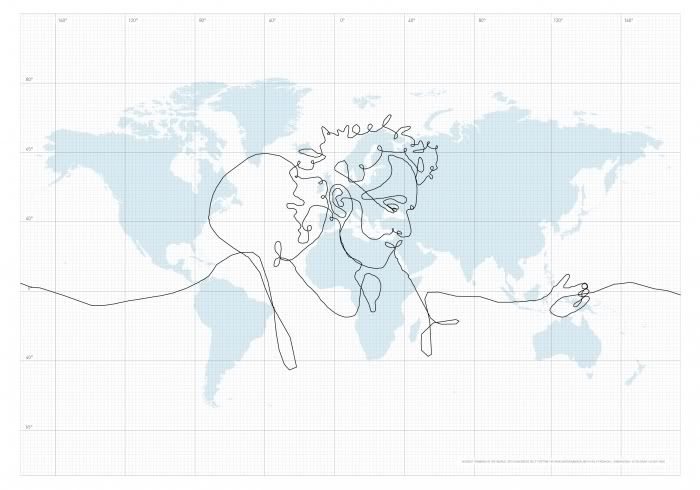 This image is from a project by Swedish artist Erik Nordenankar- the simple, unbroken line drawing seems akin to an Etch-a-Sketch rendering over a Mercator map. However, the artist claimed to employ an extraordinary (and extraordinarily techie) process to realize this drawing. According to his humbly-named website, http://biggestdrawingintheworld.com, "With the help of a GPS device and DHL, I have drawn a self-portrait on our own planet. My pen was a briefcase containing the GPS device, being sent around the world. The path that the briefcase took around the globe became the strokes of the drawing."
This is a fascinating way to draw over the world, but look more closely at the map. How could (and why would) DHL be looping around areas with no landmasses? Well apparently they wouldn't. After the project was presented as fact on more timely blogs, these same criticisms began to arise.
Eventually the artist admitted on his website that this was a conceptual project which was never realized.

So what is this exactly? A megalomaniacal hoax? A strange sort of viral marketing campaign for DHL (why did they play along by allowing Nordenankar to film in their warehouse)? Is it possible to realize such a project?
Maybe his inspiration came from Antti Laitinen, who pulled off a similar GPS-based project, albeit on foot. Here's an example below.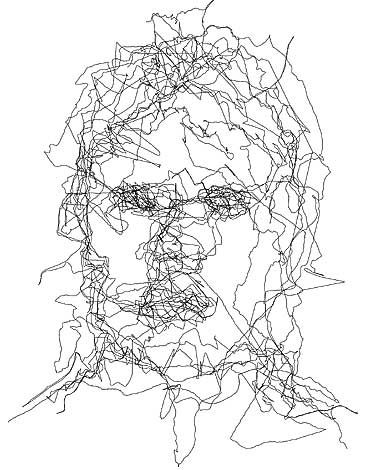 ---